Stephen Da Costa karateka. Another gold medal with a Portuguese heart
A Portuguese-French man with Minho roots, he made history as the first Olympic male karate champion in France. For the "Little Prince" Moselle, Portugal is the "second home", and Cristiano Ronaldo is his landmark.
Tokyo 2020
A Portuguese-French man with Minho roots, he made history as the first Olympic male karate champion in France. For the "Little Prince" Moselle, Portugal is the "second home", and Cristiano Ronaldo is his landmark.
"Desire is power." This has always been the motto of 24-year-old French descendant Stephen Da Costa, who on Thursday was named the first Olympic champion in men's karate in the 67kg category.
This is the first time this sport is included in the Olympic Games, and the gold was brought to France by Stephen Da Costa, one of the world leaders in karate, the son of Michel dos Santos, a Portuguese father already born in France, in Mont Seine. Martin, Moselle, border with Luxembourg and French mother.
The French champion of Portuguese origin will be the de facto standard-bearer of the French delegation at the closing ceremony of the Olympic Games in Tokyo, the French National Olympic and Sports Committee (CNOSF) announced today.
Known as the "Little Prince of Karate", Stephen Da Costa is one of the sport's most prominent figures, already a world champion, a trophy won in 2018 and a two-time European champion. And now the Olympic champion.
"I dream of making history at the next Olympic Games. Who wouldn't want to win a medal at the most important sporting event in the world? "- said the new Olympic champion in an interview with Contacto in 2020, admitting that his motto from childhood was" to want is to want. " to be capable of".
---
---
On Thursday, the dream of this Portuguese descendant came true, with roots in Arcos de Valdeves, where his grandparents are from.
Karate is part of his family, his usual trainer is his father, Michel dos Santos, his twin brother Logan and older brother Jesse also fight, defend the colors of Mont Saint Martin, five kilometers from Rodange, and they are all international across France … …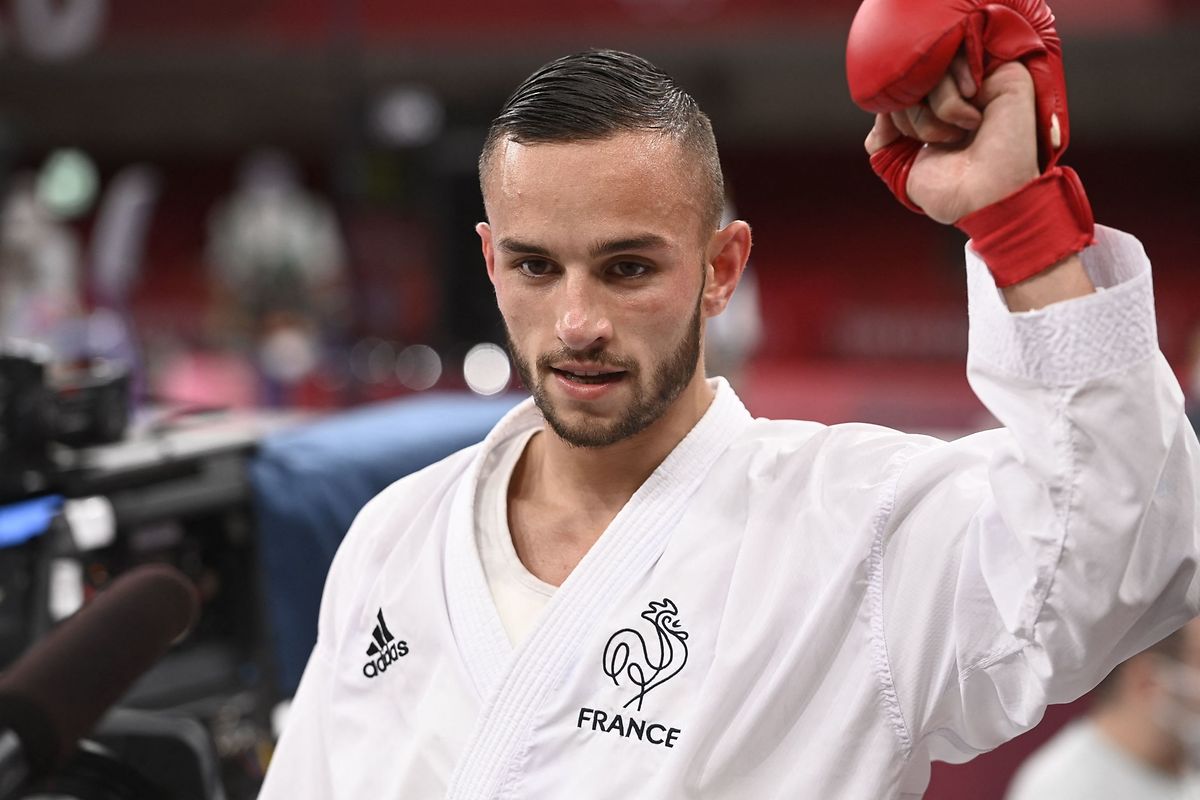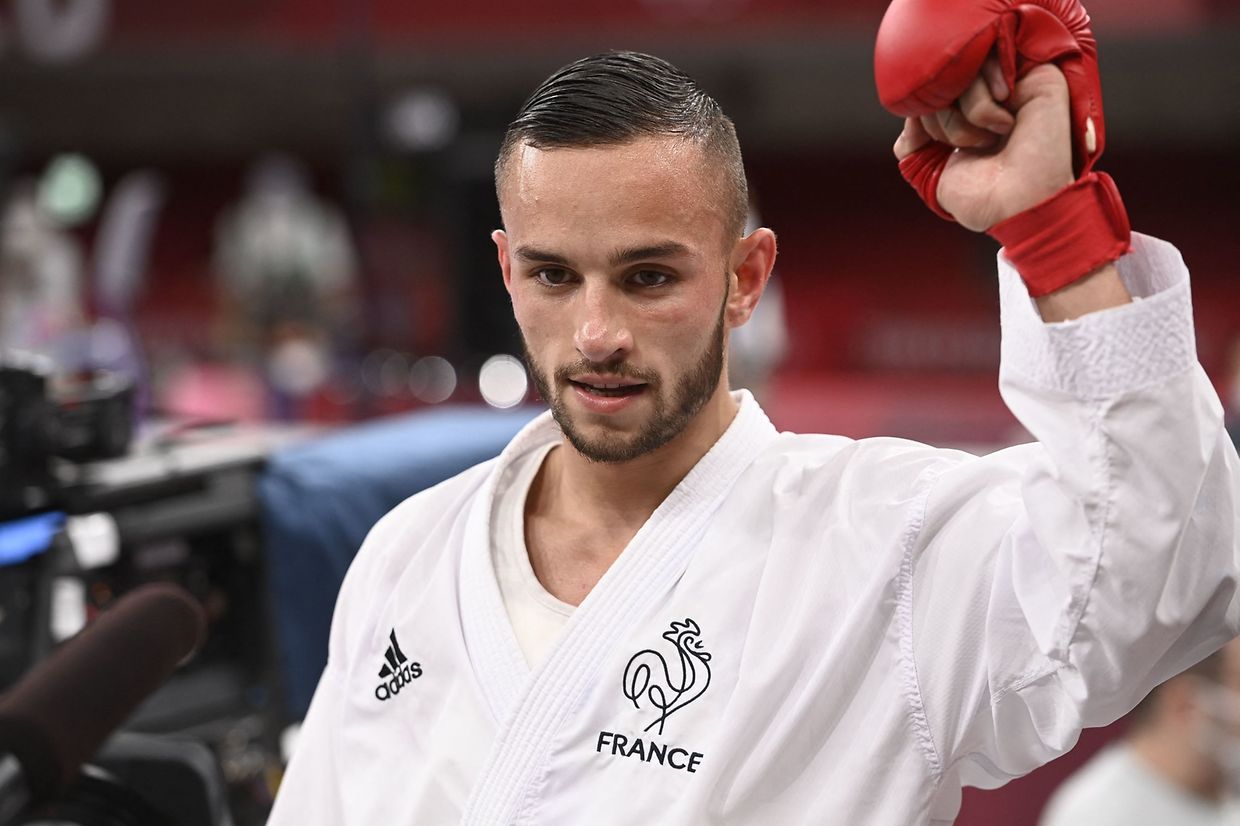 AFP
AFP
AFP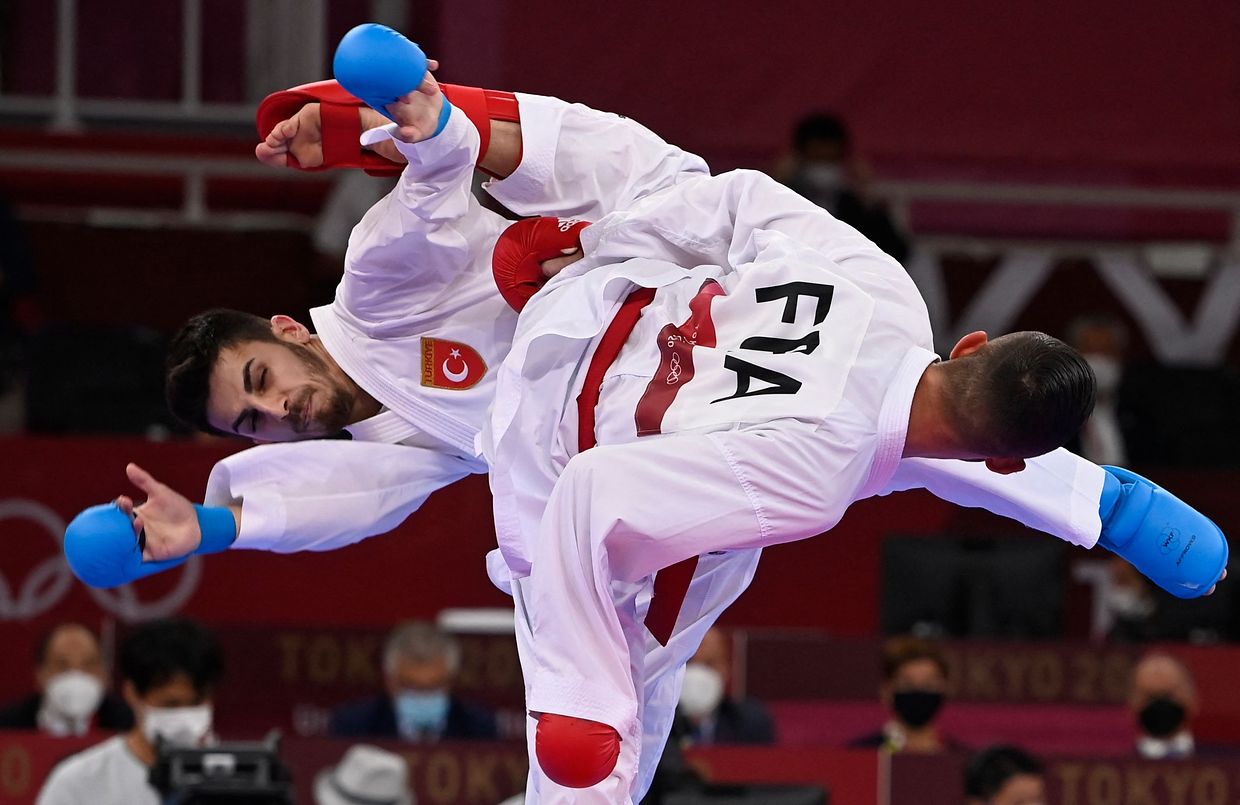 AFP
AFP
AFP
AFP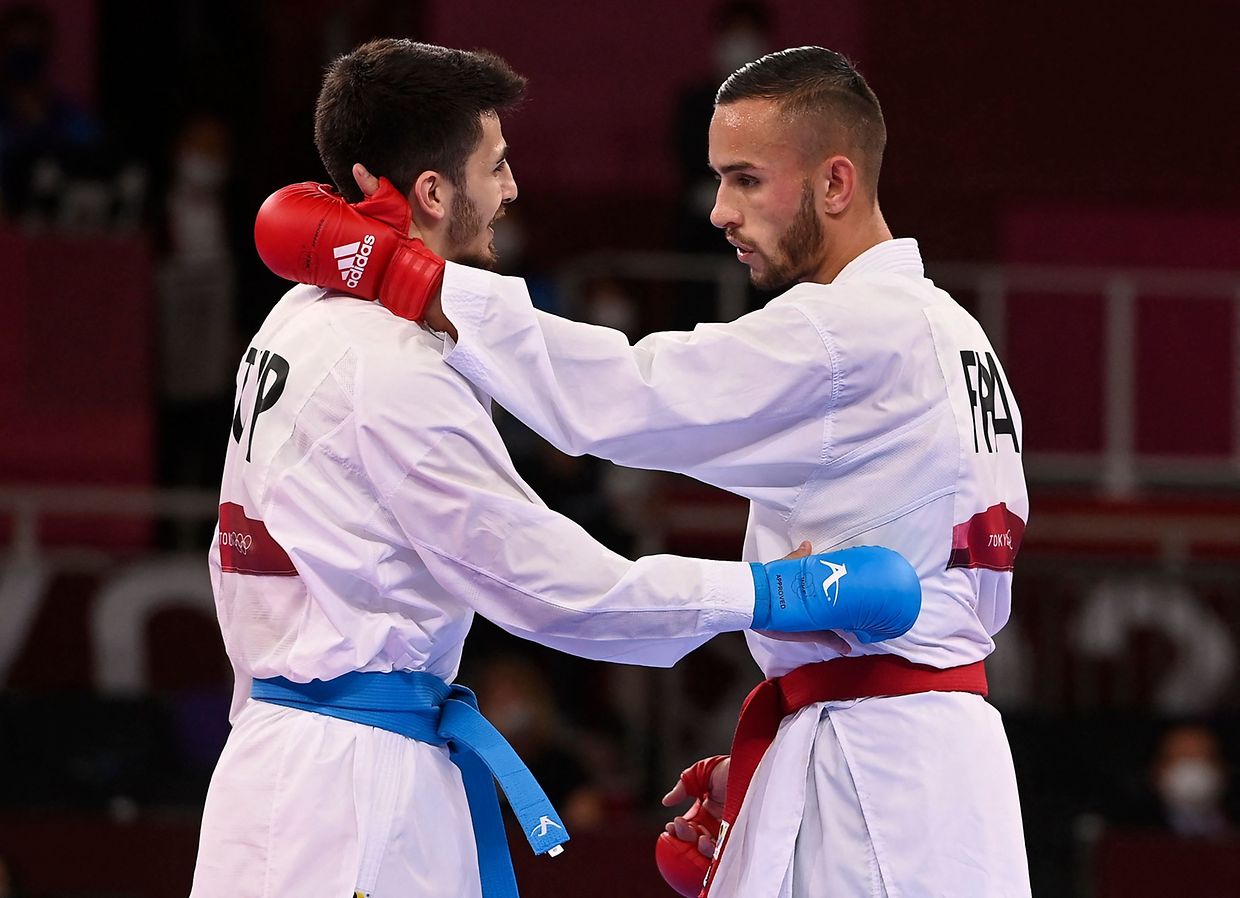 AFP
AFP
AFP
AFP
AFP
AFP
AFP
AFP
Interestingly, the father, who trains his three sons, only fell in love with karate after his sons started the sport.
Back in 2020, The Little Prince of Karate told Contacto, "I work hard to do my best. In my head, I only think about winning. I'm excited and very motivated. " The commitment and motivation that earned him the gold medal in Tokyo by beating Turkey's Eray Samdan 5-0.
"When I was younger, I also played football like other kids, and even handball, but then I only focused on karate. They started to notice me, and at the age of 14 I was first invited to represent the French national team. Since then, everything has become more serious, and sport has become an integral part of my life, "the Olympic champion reminded Contacto in 2020.
Portugal – "second home"
Despite being born in France, Portugal holds a special place in the heart of Stephen da Costa.
"Portugal is like a second home," it is "the cradle of our family, although my father was already born in France," he confessed to Western France during his stay in Lisbon in April this year, where he competed and won. The family stayed at the paternal grandparents' home in Arcos de Valdeves, but karate dominated Steven's life, who admitted he didn't have "many opportunities" to travel to Minho's.
Cristiano Ronaldo "handbook"
Portugal is at the center of the Portuguese-French community, and Cristiano Ronaldo has always been their guide, as he confessed to Contacto:
"Cristiano Ronaldo is an incredible athlete. It's amazing how he manages to stay on top for so long. He is 35 years old and trains with the motivation of someone who is just starting his career. He has already won everything and continues to constantly surpass himself. For me, this is a great example of overcoming difficulties. "
Now also the "Little Prince of Karate" has certainly become an example of "overcoming" and a main reference point for many young French and Portuguese descendants when they brought Olympic gold from Tokyo to Mont Saint Martin, on the border with Luxembourg.
In this edition of the Olympic Games, Portugal has already won five medals, the best in history: Picardo's gold in the men's triple jump, Patricia Mamon's silver in the women's triple jump and bronze medals in judokas Pedro Fonseca and Fernando Pimenta. in canoeing. But Steven Da Costa's gold medal for France also has a Portuguese heart.
Follow us no Facebook, Twitter and receive our daily newsletters.
---
Proud web evangelist. Travel ninja. Creator. Freelance food nerd. Passionate bacon fanatic.
Portuguese historical films will premiere on 29 December.
Method Media Bermuda will present the documentary FABRIC: Portuguese History in Bermuda on Thursday, December 29 at the Underwater Research Institute of Bermuda.
A spokesperson said: "Method Media is proud to bring Bermuda Fabric: Portugal History to Bermuda for its 5th and 6th showing at the Bermuda Underwater Observatory. In November and December 2019, Cloth: A Portuguese Story in Bermuda had four sold-out screenings. Now that Bermuda has reopened after the pandemic, it's time to bring the film back for at least two screenings.
"There are tickets Ptix.bm For $ 20 – sessions at 15:30 and 18:00. Both screenings will be followed by a short Q&A session.
Director and producer Milton Raboso says, "FABRIC is a definitive account of the Portuguese community in Bermuda and its 151 years of history, but it also places Bermuda, Acors and Portugal in the world history and the events that have fueled those 151 years.
"It took more than 10 years to implement FABRIC. The film was supported by the Minister of Culture, the Government of the Azores and private donors.
"Bermuda Media Method [MMB] Created in 2011 by producer Milton Raposo. MMB has created content for a wide range of clients: Bermuda's new hospital renovation, reinsurance, travel campaigns, international sports and more. MMB pays special attention to artistic, cultural and historical content.
More about
Model: Everybody, Entertainment, Movies/Movies, History, News
Proud web evangelist. Travel ninja. Creator. Freelance food nerd. Passionate bacon fanatic.
CRISTANO RONALDO CAN MAKE UP A GIANT IN CARIOCA AND PORTUGUESE TECHNICIAN SAYS 'There will be room'
News
This is a fact or event of journalistic interest. This may be new or recent information. This also applies to the novelty of an already known situation.
Article
Mostly original text. Expresses the opinion of the author, but not necessarily the opinion of the newspaper. It can be written by journalists or specialists from different fields.
Investigative
A report that contains unknown facts or episodes with a pronounced denunciatory content. This requires special methods and resources.
Content commerce
Editorial content that offers the reader conditions for making purchases.
Analysis
This is the interpretation of the news, taking into account information that goes beyond the facts told. It uses data, brings events and scenario forecasts, as well as past contexts.
Editorial
Analytical text translating the official position of the vehicle in relation to the facts covered.
Sponsored
This is an institutional article on a topic of interest to the company sponsoring the report.
fact checking
Content that confirms the accuracy and authenticity of the disclosed information or facts.
Context
This is an article that brings subsidies, historical data and relevant information to help understand a fact or news.
special
An exciting report that details the various aspects and developments of this topic. It brings data, statistics, historical context, as well as stories of characters that are affected by or directly related to the topic in question.
Interview
A subject-specific approach in which the subject is presented in a question and answer format. Another way to publish interviews is through threads, where the interviewee's answer is reproduced in quotation marks.
Criticism
A text with detailed analysis and opinions on products, services and works of art in a wide variety of fields such as literature, music, film and visual arts.
Proud web evangelist. Travel ninja. Creator. Freelance food nerd. Passionate bacon fanatic.
Maestro de Braga is the first Portuguese in the National Symphony Orchestra of Cuba.
Maestro Filipe Cunha, Artistic Director of the Philharmonic Orchestra of Braga, has been invited to conduct the Cuban National Symphony Orchestra, as announced today.
According to a statement sent by O MINHO, "he will be the first Portuguese conductor to conduct this orchestra in its entire history."
In addition to this orchestra, the maestro will also work with the Lyceo Mozarteum de la Habana Symphony Orchestra.
The concerts will take place on 4 and 12 March 2023 at the National Theater of Cuba in Havana.
In the words of the maestro, quoted in the statement, "these will be very beautiful concerts with difficult but very complex pieces" and therefore he feels "very motivated".
From the very beginning, Rachmaninoff's Piano Concerto No. 2 will be performed by an Italian pianist (Luigi Borzillo), whom the maestro wants to bring to Portugal later this year. In the same concert, Mendelshon's First Symphony will be performed.
Then, at the second concert, in the company of the Mexican clarinetist Angel Zedillo, he will perform the Louis Sfora Concerto No. 2. In this concert, the maestro also conducts Tchaikovsky's Fifth Symphony.
"This is an international recognition of my work. An invitation that I accept with humility and great responsibility. I was surprised to learn that I would be the first Portuguese member of the Cuban National Symphony Orchestra. This is a very great honor," the maestro said in a statement.
"I take with me the name of the city of Braga and Portugal with all the responsibility that goes with it, and I hope to do a good job there, leaving a good image and putting on great concerts. These will be very special concerts because, in addition to performing pieces that I love, especially Rachmaninov and Tchaikovsky, I will be directing two wonderful soloists who are also my friends. It will be very beautiful," concludes Filipe Cunha.
Proud web evangelist. Travel ninja. Creator. Freelance food nerd. Passionate bacon fanatic.